Our mobile credentials
Adaptive
With the plethora of mobile products out there, it is critical to develop your applications with either the ability to adapt to as many as possible or to target specific products. In either case we have the experience to help you identify and implement the right solution for your application and your target audience.
Multi-Platform
Developing an application targeted for a single mobile platform is good but developing one that can be targeted for multiple platforms is even better; and achieving that with very little additional effort is ideal. We have the experience to help you save money on your mobile application needs while still being able to reach the mobile platforms you need to reach.
Various Solutions
We believe mobile based applications are the future so we work hard to keep up with the ever growing mobile platforms. We can help you build mobile phone and/or tablet based applications using various mobile solutions.
If you need some mobile development and don't see what you need, contact us to see how we may be able to help.
Contact Us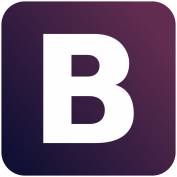 Mobile Web
Web is our specialty so we can help you build a website that looks and works great on multiple mobile products using products such as Bootstrap.
Microsoft Xamarin
If you are looking for help building cross-platform mobile applications, Microsoft's Xamarin framework is perfect for that and we can help.

Single Page Apps (SPA)
Single page applications are powerful ways to give your website a native feel with technologies just as VueJS, ReactJS, and Angular.